Regular price
€ 95 EUR
Sale price
€ 150 EUR
Unit price
per
Sale
Sold out
Automate the process of generating reinforcement for elements like beams, columns and walls.

Create reinforcement using Modeless (floating dialog). Based on predefined settings, Naviate Rebar perform automatic generation of reinforcement for standard concrete elements as beams, columns or walls. While using Naviate Rebar, you can switch to any view and revise created reinforcement or use other Revit features.

Apply reinforcement on multiple elements. Naviate Rebar apply configured reinforcement on multiple elements of the same category, selected elements can have different type, size, height and length.

Use rebar data from project. Rebar types, shape codes, hooks and element cover settings from the project are recognized by Naviate Rebar and used for rebar creation.

Reinforcement created with Naviate Rebar will adapt to host changes.  Rebars are created as rebar sets and have constraints to host or other rebar element.

Modify and update reinforcement. Edit reinforcement created with Naviate Rebar without recreating the rebar elements.

Save settings for reuse. Save the reinforcement configuration from Rebar as "Named settings" and apply it to multiple elements. Modify all rebar created using the same "Named Setting" in one operation.

Keeps track of the changes.  Reinforcement created with Naviate Rebar can be edited using Revit features and Naviate Rebar will capture those changes.

Save time with Naviate Rebar tools (workflow)
Select the structural concrete element to be reinforced, launch the appropriate tool. Specify the settings to be used when reinforcing the element. Apply reinforcement on the element or select more elements and apply the same settings on it.
Run a feature from Naviate Rebar ribbon, select multiple elements of the same category, specify the settings to be used for creating rebar and apply reinforcement on all selected elements.
Naviate Rebar supports saving the configuration as Named Settings and applying it on multiple elements in work-shared project or in single user project. Modifying Named Setting changes will apply on all reinforcement created with those named settings.
View full details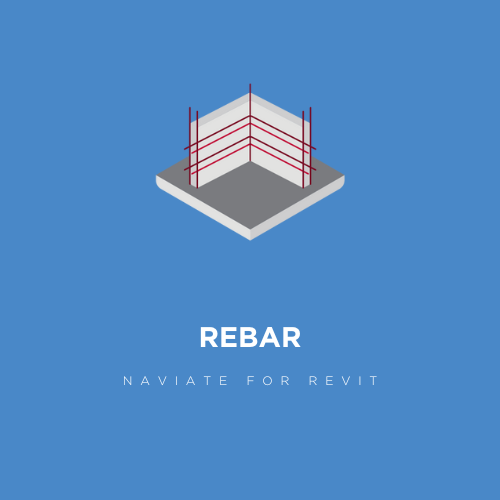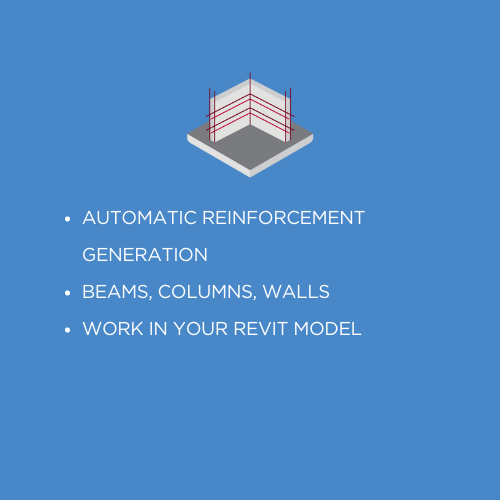 FAQ
What type of licenses does Naviate Rebar support?

Single-user license

The single user license is personal

A single user license is assigned to one Symetri user account.

It can be used off-line once activated

The offline period is maximum 1 month without need for being onlineYou can have the single user license activated on two computers, but you are not allowed to use them simultaneouslyIt is possible to deactivate the license on computers and active on other computers

The license is time-restricted based on your contract and is automatically updated when renewed
What is included in Standard support plan?

- Response time: Naviate Rebar offers support within 1 business day. Please be aware of time zone differences. Our team is located in CEST time zone
- Named user access
- Online access to log cases
- Log cases via email
- Access to Symetri eLearning portal
What types of support is included in the agreement?

Support includes software's activation, functionality, and troubleshooting on Naviate Rebar only. We expect you to have knowledge equivalent to basic training on the Autodesk software you are using.
What types of support is not included in the agreement?

Not included are training, installation, and design assistance. These services are available, but for an additional charge.
What is included in Symetri eLearning?

Symetri eLearning is available for free for all Naviate subscription users.

Symetri eLearning supports all users to learn new features at your own pace, and thus increase your productivity level as well as performance. The supporting features within Naviate secures that you gave easy access to:

- Videos: explaining and showcasing use of different functions and shortcuts

- Search engine: making it easy to find the answear to a particular question

- Moble app: always access regardless of location

- Suggestions for learning paths, cheat sheets, tips and tricks, Q&A